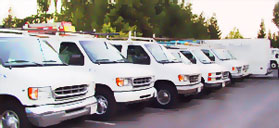 » Service Hours
» Free estimates
SAVINGS TIP
Saving Water
High-efficiency toilets (HET's) use 1.28 gallons per a flush (GPF). A family of four can save $150.00 on their next water bill. Times that up to 3 toilets per a house for a total of $450.00.

By replacing your old 3.5 gpf toilets can save 300 gallons of water a week, that's 15,600 gallons a year as a minimum. Contact us today to get all the information you need to make the right choice for your home.
schedule service
Service hours:
Please call
925-462-1639
to schedule service. 24-hour service, 365 days available.
Normal service hours:
Monday – Friday, 6:30 a.m. to 4:15 p.m.
Request a free estimate now:
Fill out the short form below or call
925-462-1639
to schedule an appointment for a free estimate for your upcoming project.
Fields denoted with an asterisk (*) are required.