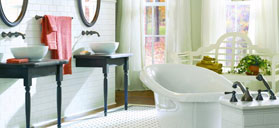 » Residential
» Commercial
» Bath Remodels
» Repipes
» Gas Lines
» Showroom
SAVINGS TIP
Saving Water
High-efficiency toilets (HET's) use 1.28 gallons per a flush (GPF). A family of four can save $150.00 on their next water bill. Times that up to 3 toilets per a house for a total of $450.00.

By replacing your old 3.5 gpf toilets can save 300 gallons of water a week, that's 15,600 gallons a year as a minimum. Contact us today to get all the information you need to make the right choice for your home.
Bath Remodel
Valley Plumbing Home Center, Inc. has been remodeling bathrooms for over 25 years.   Because we hold a plumbing and a general contracting license, we can perform all the services needed to coordinate your project.
The first step in your remodel project, whether a simple update or a major remodel, is a free consultation and estimate performed by one of our dedicated estimators.  He or she will work with you from start to finish on your project.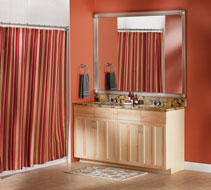 Our knowledgeable showroom sales staff will assist you in selecting the perfect products and fixtures for your project.  In our showroom, we have multiple samples of shower wall products such as natural stone and cultured products, as well as vanities, tubs, shower doors, faucets, toilets, etc.
We do not start on a project until we have received all the materials necessary to complete your job.  This means that once the project has started, there will be no delays in completing the project due to materials not arriving.  Most remodels take one to two weeks once work begins.
Request a free estimate online, or call us today at 925.462.1639 for a free estimate for your upcoming project.  

References also available by request.